Obstacle Course Rental Mobile AL

Get lost in good times with our great obstacle courses. Each is an adventure in fun as you bounce and bump your way to the finish line. Race your way to a great party and make sure you have an obstacle course to keep those kiddos exploring good times.

All of our rentals are professionally serviced, cleaned and maintained for your safety and fun!

Rent these units for the whole weekend at the same price as a day just select Friday through Sunday on the calendar when you select your dates!
70 ft Toxic Rush Obstacle Course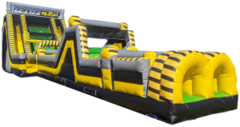 Toxic Rush Slide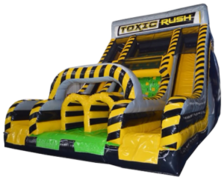 30 ft Toxic Obstacle Course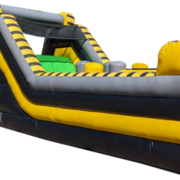 I Xtreme Obstacle Course Wet/Dry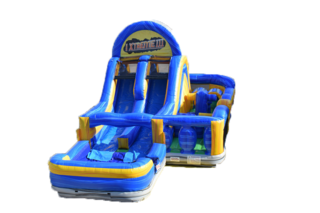 48 ft Purple Marble Obstacle Course Wet/Dry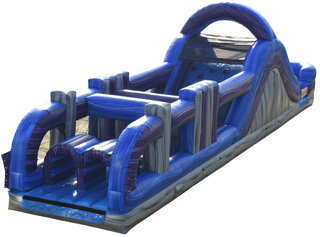 46 ft Mardi Gras Rock Climb Slide Wet/Dry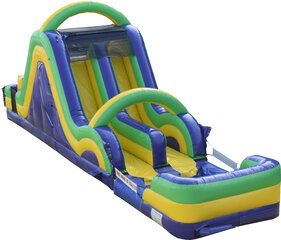 Lost Jungle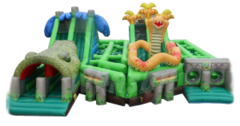 Crocodile Obstacle Course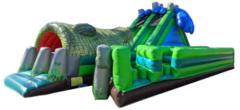 Cobra Obstacle Course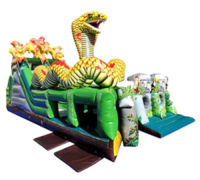 Sesame St. Toddler Playland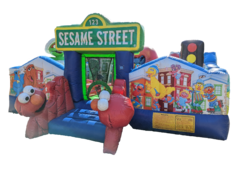 Obstacle Course Rental Mobile AL
Looking for the best obstacle course rental Mobile AL can provide? With the help of our exciting, entertaining, and enticing inflatable obstacle course rentals, your next event will be one to remember. Unleash the thrill with Pro Inflatables, your premier party rental company in Mobile, Alabama.
Our secret recipe for fun? A dash of adventure, a pinch of challenge, and a whole lot of bounce. We provide inflatable obstacle courses that infuse excitement into every event, turning mundane gatherings into fun-filled extravaganzas. We believe in the power of play. We've got the obstacle course game rental Mobile AL knows is designed not just for children but also for those adults who are children at heart. Why merely mingle when you can race, climb, slide, and laugh your way through our obstacle courses?
But it's not just about providing the obstacle course rental Mobile AL can't get enough of; at Pro Inflatables, we're committed to offering unparalleled customer service. From the moment you begin browsing our inventory to the time we pack up the rentals after your event, we're with you every step of the way. We simplify the rental process and make it easy to rent an obstacle course in Mobile AL, with our user-friendly online reservation system, ensuring you can book your favorite obstacle course with just a few clicks. We then deliver and set up the obstacle course at your venue, leaving you free to enjoy your event worry-free.
Book the most exciting obstacle course rental Mobile AL has to offer from our team of party experts, and get ready to have the time of your life. Hop on the Pro Inflatables Express, where the destination is always a joyous celebration!
The Best Obstacle Course in Mobile AL for all Kinds of Fun-Filled Events
Pro Inflatables' obstacle course in Mobile AL is the star attraction at a plethora of events, turning ordinary occasions into extraordinary celebrations. Let's sprint through the myriad gatherings where our obstacle courses add that special touch of excitement!
Our inflatable obstacle courses transform children's events into exciting adventures, keeping the little ones engaged with thrilling challenges. It's not just fun; it's also a fantastic way to encourage physical activity and team spirit among kids. Check out our courses for backyard birthday parties, neighborhood block parties, or summer camps! Whether it's a school fair, sports day, or charity event, our obstacle course in Mobile Alabama, draws in crowds, turning these gatherings into popular, memorable occasions.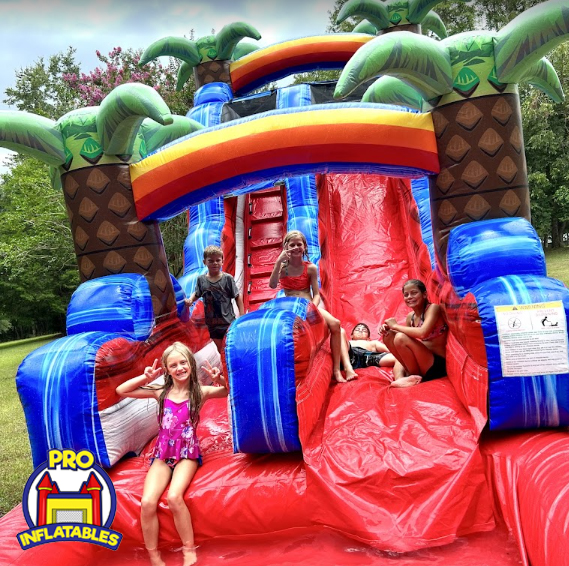 Amp up the energy at corporate events with our obstacle courses. They're a fantastic ice-breaker, promoting team-building and fostering a friendly competitive spirit among colleagues. Trust us, nothing bonds a team better than a good, hearty race through an obstacle course! Community events such as festivals and business grand openings are incomplete without our crowd-pleasing obstacle course in Mobile AL. They become the heart of the festivities, attracting participants of all ages.
Our Mobile Alabama obstacle course rental is a hit at family and high school class reunions, turning them into engaging, lively gatherings. They offer a fun, interactive way for family members, classmates, or peers of different ages to bond and create lasting memories. Pro Inflatables' obstacle course rentals are a versatile addition to any event. They inject joy, spark friendly competition, and guarantee a day of laughs, cheers, and unforgettable fun. With our team on your side, every occasion becomes a celebration! Book the best party rentals Mobile AL has to offer from our exciting inventory today!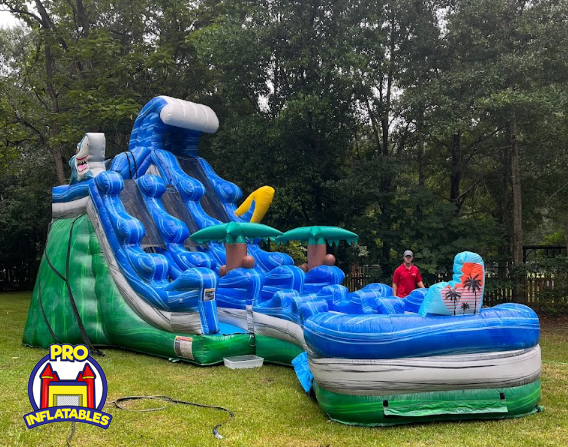 Exciting Options for an Inflatable Obstacle Course Rental Mobile AL Enjoys Year-Round
At Pro Inflatables, we've got the inflatable obstacle course rental mobile AL depends on to add excitement to any event because our selections are as diverse as they are entertaining. Whether you're seeking a jungle-themed course for a safari-inspired party or a race-style course for a sports event, we have a design to match. Each course features a thrilling combination of climbs, slides, and crawl-throughs, all crafted with safety as a top priority. Our obstacle courses come in various sizes, catering to different age groups and event spaces. This vast selection ensures that whatever your party theme, space, or guest list, we're the top choice to rent an obstacle course in Mobile AL!
Our obstacle courses are the perfect way to ensure everyone has a great time. Our Toxic Rush Obstacle Course is the best of the best. Attendees will face a series of linear challenges, a series of vertical ones, and finally, a descending slide. Roll out this massive inflatable challenge and entice your pals with a friendly race. This is an opportunity you shouldn't miss out on, with rental prices starting at just $485.00 for the whole day.
Any customer shopping for a large inflatable course will be thrilled with our Lost Jungle Obstacle Course! It's about the size of a modest house! This is actually two separate obstacle courses (each of which is huge on its own) combined into one enormous inflatable. You have to see it to believe it; there are two slides and a ridiculous number of obstacles to overcome. Don't miss out on this incredible obstacle course available to rent for just $700.00.
How To Rent a Blow Up Obstacle Course Mobile, Alabama Chooses First Online
When you're ready to rent a blow up obstacle course Mobile, Alabama can't get enough of with Pro Inflatables, we make it as straightforward and simple as possible. We've designed an online rental system that is as fun and enjoyable as our inflatables.
Start by hopping onto our obstacle course section, where you'll discover our grand selection of twists and turns, jumps and slides, and bouncing galore. Each inflatable has its own product description with details and photos, ensuring you find one that fits your event perfectly.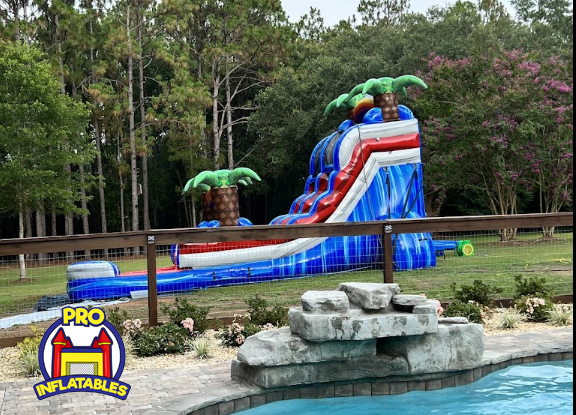 Have you found your desired obstacle course? Great! Now, it's time to secure it for your event. Click on the "Book Now" button, select your event date, and watch as our system checks the availability in real-time. Once you've confirmed your selection, our system will guide you to complete your booking details, including event location, contact information, and any special instructions. It's all conducted on our secure platform, so you can rest assured that your information is safe.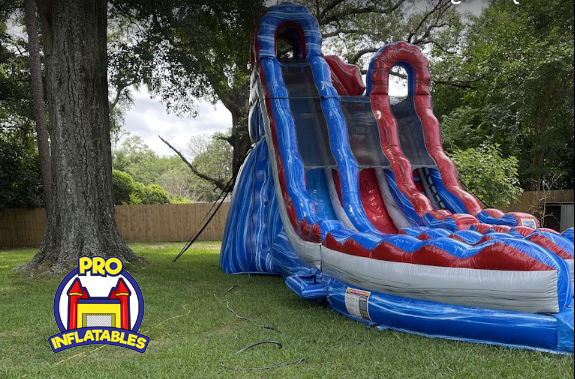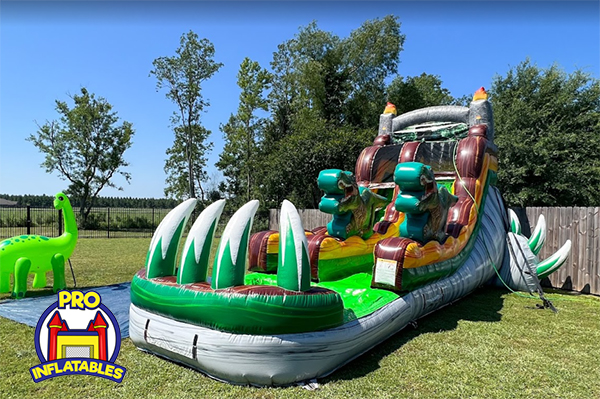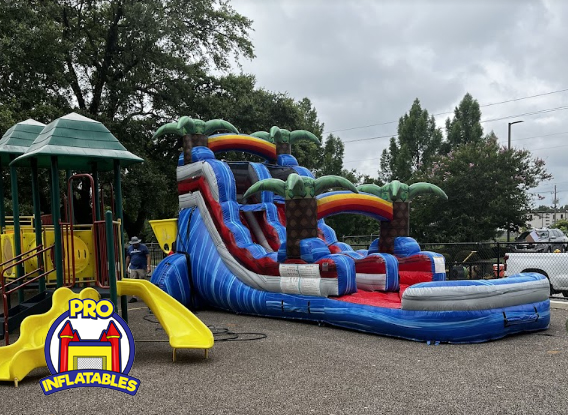 Want to add more fun to your event? No problem! Before finalizing your booking, you can explore and add other party rentals from our vast inventory. Finally, make your secure payment online, and voila! Your inflatable obstacle course is booked. You'll receive a confirmation email detailing your reservation, so you can check that off your party planning list. With Pro Inflatables, we make it as easy as possible to rent a blow up obstacle course in Mobile, Alabama so you can focus on having fun!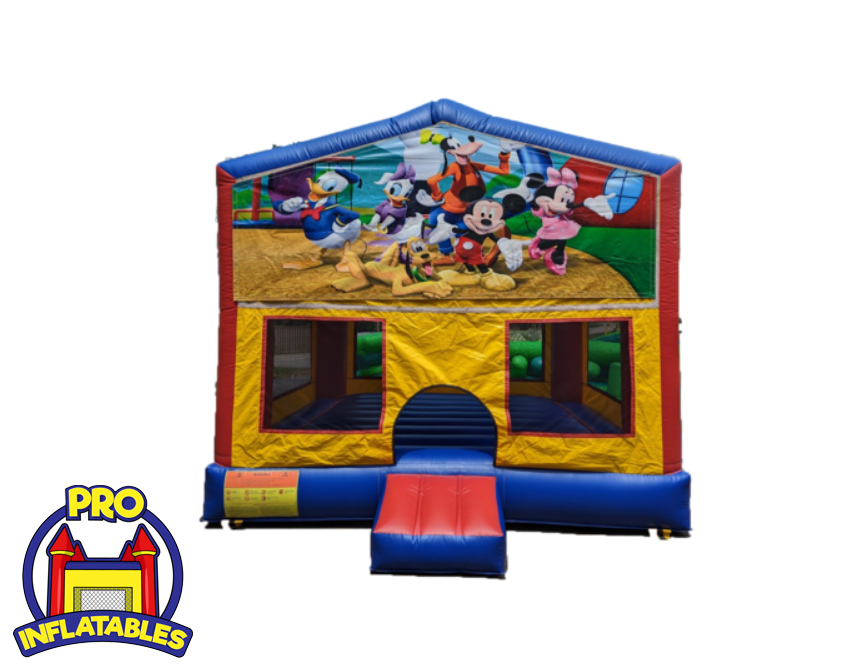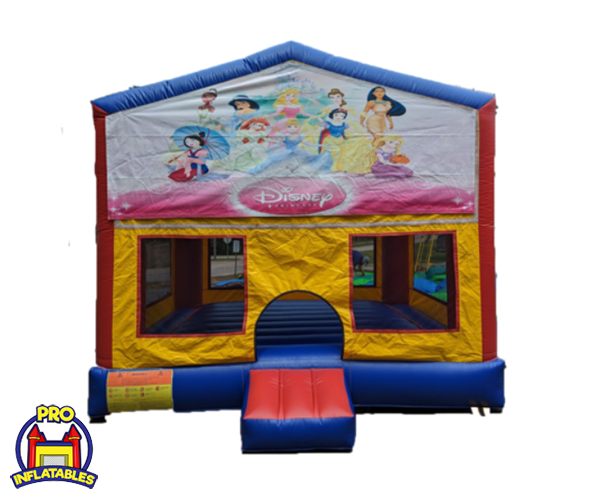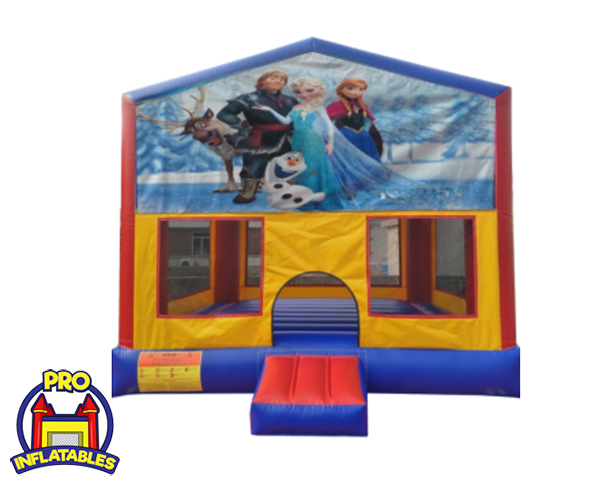 Delivering an Obstacle Course Rental Near Mobile AL and Surrounding Communities
Pro Inflatables is proud to deliver the best obstacle course rental near Mobile AL, and its neighboring communities in Mobile County. We pack up your chosen obstacle course and bring the fun straight to your venue, whether it's nestled within the heart of Mobile or in the charming communities nearby. We deliver to a wide range of zip codes, including 36688, 36693, 36695, 36615, 36616, 36617, 36618, 36602, 36603, 36604, 36605, 36606, 36607, 36608, and 36609, as well as the nearby cities of Grand Bay, Irvington, Theodore, Semmes, and Saraland.
Holding an event at one of the Mobile County Public School District campuses? We've got you covered. Planning a party in the sprawling green spaces of Medal of Honor Park, Municipal Langan Park, or Mardi Gras Park? Count us in! Want to add some extra excitement near local landmarks such as the impressive USS Alabama Battleship Memorial Park, the insightful History Museum of Mobile, or the fascinating GulfQuest National Maritime Museum of the Gulf of Mexico? Pro Inflatables is ready to roll! So no longer is there any need to endlessly search "obstacle course rental near me Mobile AL."

Our team takes care of delivery, setup, and take-down. We ensure the obstacle course is securely and correctly installed, so the only thing you need to worry about is having a blast. Choose Pro Inflatables obstacle course rental near Mobile AL, for your next event, and we'll bring the fun wherever you are in Mobile, Alabama!

NOTE: Extra fees may vary depending on how far you are outside our service area.
FAQs About Mobile AL Obstacle Course Rentals
If you have questions about booking our Mobile AL obstacle course, you're in the right place. We understand you might need more details about our rental process, inventory, or prices before scheduling your delivery, so take a look at our frequently asked questions below and get in touch with our team if you have any additional questions by giving us a call at (251) 895-5714.
Q.
What is the ideal set-up location?
A.
Smooth surfaces are ideal for obstacle course assembly. Concrete is acceptable, provided that it is either smooth concrete or asphalt. Avoid major holes or bumps that would damage the Mobile AL obstacle course. If you have any questions about your setup area, don't hesitate to give our team a call.
Q.
Can I cancel if there is bad weather?
A.
We only cancel due to extreme weather conditions. It is the renter's responsibility to cancel, so please get in touch with us as soon as you need to reschedule. Please remember that deposits are non-refundable. We will, however, hold on to your security deposit and allow you to move your rental to another date within the same calendar year as a rain check.
Q.
What is the pricing structure?
A.
Prices are the same for a single day or the entire weekend, so making reservations early is highly recommended. Whether you're looking for something for the kiddos or the #1 obstacle course rentals for adults Mobile AL has to offer, we offer fair and competitive pricing that best suits all ages!