Bounce House Rentals Mobile AL

Our selection of bounce house rentals has been chosen to provide hours of fun and excitement to your guests. We have so many colors and themes to chose from we are sure we have just what you need to get the party started and keep it going. We like to party and we know you do too so let us help make that party the perfect event of the year.

All of our rentals are professionally serviced, cleaned and maintained for your safety and fun!

Reminder!

Rent these units for the whole weekend at the same price as a day just select Friday through Sunday on the calendar when you select your dates!
Happy Birthday Bounce House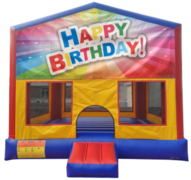 Spider Man Bounce House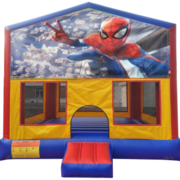 Sesame St. Toddler Playland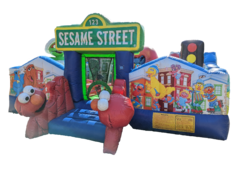 Frozen Bounce House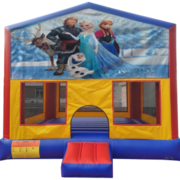 Toddler Combo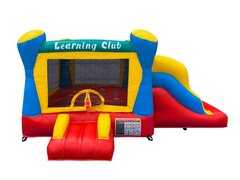 Paw Patrol Bounce House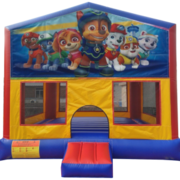 Princess Bounce House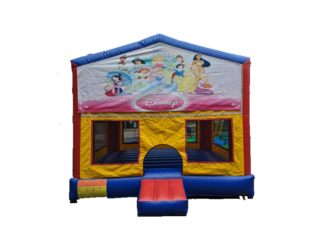 Moana Bounce House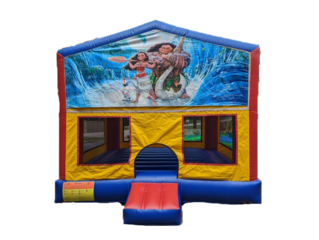 Super Mario Bounce House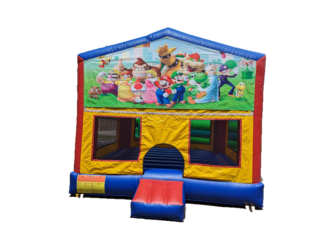 Happy Birthday Bounce House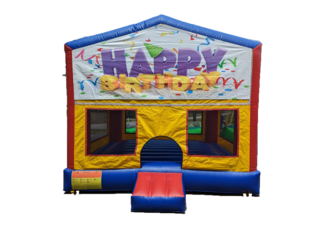 Mickey Mouse Club Bounce House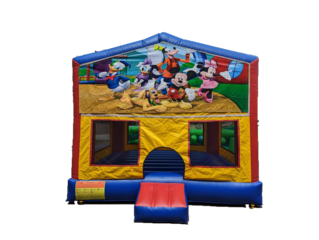 Zoo Toddler Playground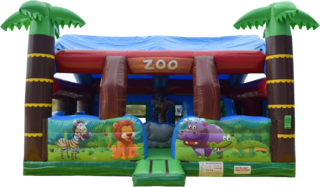 Bounce House Rentals Mobile AL
Any party lovers looking for the best bounce house rentals Mobile AL has to offer should tumble down the rabbit hole of fun with Pro Inflatables, the star of bounce house rentals in Mobile, Alabama. We're not just about supplying inflatables - we're here to gift you with a spring in your step, a skip in your heartbeat, and a party that's worth every bounce!
We're the top provider of party rental fun in Mobile, Alabama, and we continuously earn our customer's trust by offering high-quality inflatables at budget-friendly prices. Each of our bounce houses is inspected with hawk eyes to ensure it's clean, durable, and safe for your little bouncers. Safety isn't a perk at Pro Inflatables; it's a guarantee.
Booking the house of bounce Mobile AL prefers with Pro Inflatables is as easy as a summer breeze. Through our user-friendly website, you can navigate your way to an unforgettable event. You pick the date, time, and location, and we take care of the rest. It's that simple! With Pro Inflatables, you're not just renting the bounce house rentals Mobile AL knows and loves; you're creating memories that will last a lifetime. So, browse our website, and let's get the party bouncing!
The Bounce House Rental Mobile AL Uses For All Exciting Events
It's time to unravel the magic of the bounce house rental Mobile AL prefers from Pro Inflatables, the ultimate source for bounce house rentals in Mobile, Alabama! Let's embark on a fun-filled journey through the many events our bounce houses are rented for.
Birthdays are our bread and butter - a celebration that calls for cake, candles, and, of course, a bouncing extravaganza! Our bounce houses inject the special day with an extra shot of joy, creating a playground of delight for the birthday boy or girl and their excited guests.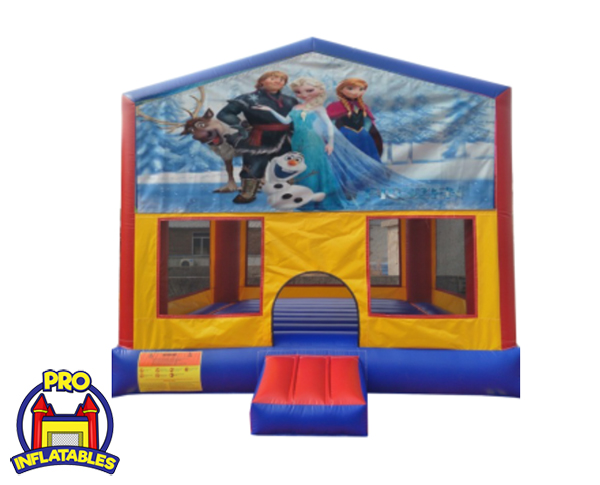 Pro Inflatables isn't all about kiddie parties. We've got the bounce house rental Mobile AL uses to bring a sense of playfulness to the corporate world, helping employees let loose, build camaraderie, and rejuvenate their team spirit. Our bounce houses are the perfect recipe for a workday filled with fun and laughter.
School fairs, church fundraisers, and neighborhood block parties have all been amplified by house of bounce Mobile Alabama knows and loves. They serve as the heart of the event, drawing attendees in with their inviting allure and promise of fun.
We've also sprinkled our bounce house magic at weddings and family reunions. These special gatherings get an added dose of merriment with our rentals, breaking the ice and providing guests with an enjoyable diversion. Fundraisers and charity events also get a jolt of excitement from our bounce houses. They not only entertain attendees but also attract a larger crowd, helping the event make a bigger impact. Festivals and carnivals in the area have seen their fair share of our bounce houses too. They transform these gatherings into an irresistible spectacle of fun and excitement.
With Pro Inflatables, every event gets a fun makeover. No matter the occasion, our bounce houses are ready to leap into action, turning any gathering into an unforgettable celebration. Dive into our world of bounce house rentals in Mobile AL to see how we can bounce your next event to the next level!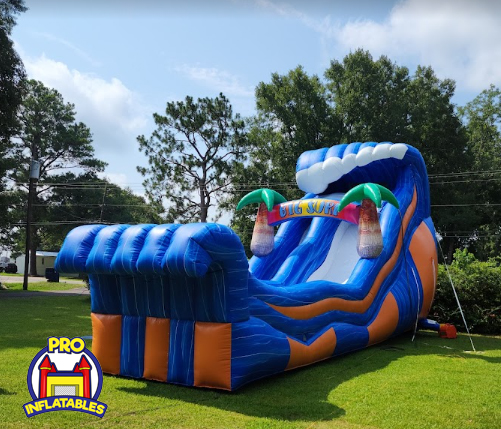 View Our Selection of Blow Up Bounce House Rentals Mobile AL Can't Get Enough Of
Enter the world of Pro Inflatables, where we've got the blow up bounce house rentals Mobile AL uses as gateways to fantastical adventures! We proudly offer a selection as diverse as the stars in the Alabama night sky, each one designed to bring a unique twist of fun to your celebration. And don't forget the best water slides for rent Mobile AL has to offer! We have everything you need to host a fun-filled event, no matter the style, theme, budget, or guest list.
From the toddler-friendly bounce house party Mobile AL parents can trust to larger-than-life structures for avid thrill seekers; we've got bounce houses for every age and occasion. Want to add a royal touch to your party? Our princess castle will make attendees feel like princes and princesses. Fancy a superhero theme? We've got you covered with our superhero fortress.
Whatever your theme, whatever your event, our Mobile Alabama bounce house rentals are ready to leap into action, adding a bounce of fun to every gathering. Explore our incredible selection and find your perfect match!
Parents looking for a birthday bounce house rental Mobile AL toddlers will go crazy for should look no further than our Sesame St. Toddler Playland! If you have a toddler, they will love this inflatable that was made with them in mind. It has a large padded entryway and a netted opening to prevent them from accidentally escaping. As an added bonus, the eye level of the adults supervising the play is just right. Not to mention, there are tons of classic Sesame Street graphics outside and inside the inflatable. There are multiple toys and a slide inside for indoor play. Starting at just $225.00, this is a great choice for any small child's event.
Our Spider-Man bounce house, featuring everyone's favorite wall-crawling hero, is a hit with customers looking to rent a unit for a slightly older child. Kids of all ages love jumping around in this bounce house, which is well-ventilated, cool, and easily under parental surveillance, thanks to its netted windows. This inflatable bounce house can be rented for as little as $175, making it a fantastic value.
Bring the bounce to your wedding with our beautiful Wedding Bounce House. All the fancy events, including rehearsal dinners, bridal showers, bachelorette parties, and receptions, can now have their own beautiful open-faced bounce house! The bride and groom, as well as their guests, can take some memorable pictures there. Embellish the bouncer with a balloon arch in your wedding colors, and you'll have a photo op fit for all ages! This beautiful bounce house is miles away from the cheap bounce house rental Mobile AL offers and will elevate any special occasion.
How to Book the Bounce House Mobile AL Knows And Loves Online Today!
Ready to book the bounce house Mobile AL chooses to add fun to all events? Let's take a joyride through our online rental system, designed to make your bounce house rental experience a total breeze!
First things first, browse through our website. Navigate to the "All Rentals" page, then click on "Bounce Houses," where you'll find our colorful inventory of exciting jumpers of all sizes and styles. Whether you're on the hunt for a fairytale castle, a superhero lair, or a thrilling obstacle course, you'll find a bounce house that's perfect for your event.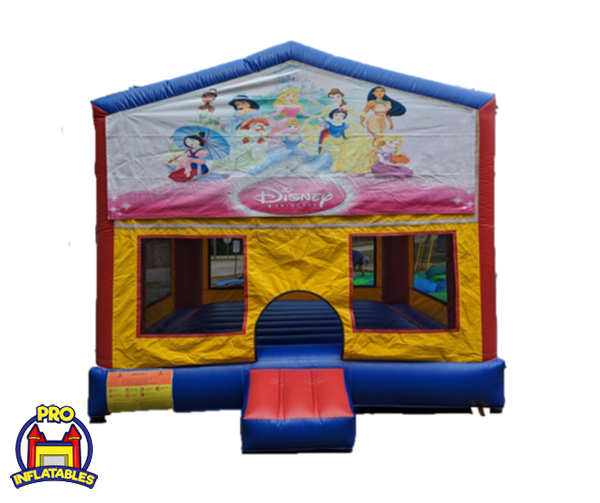 Once you've selected your Mobile AL bounce house rentals, hit the "Book Now" button to begin the reservation process. This will guide you to a simple form where you'll input the date, time, and location of your event. We're all about the details, so make sure to fill in every field so we can provide accurate, convenient service!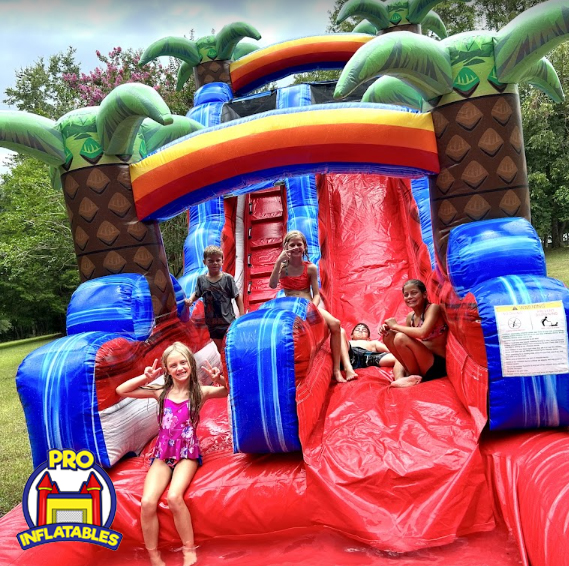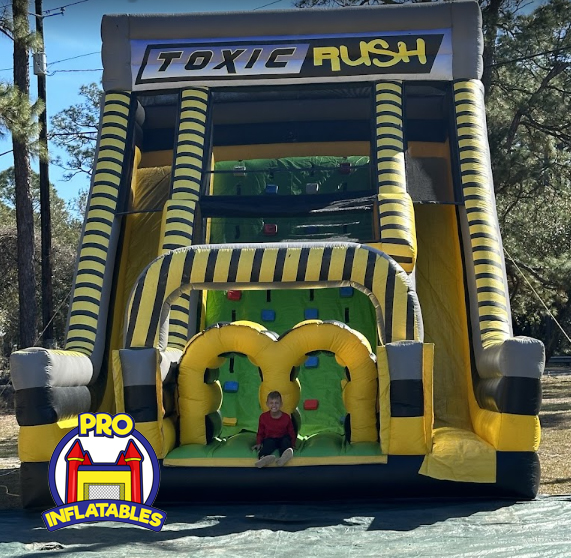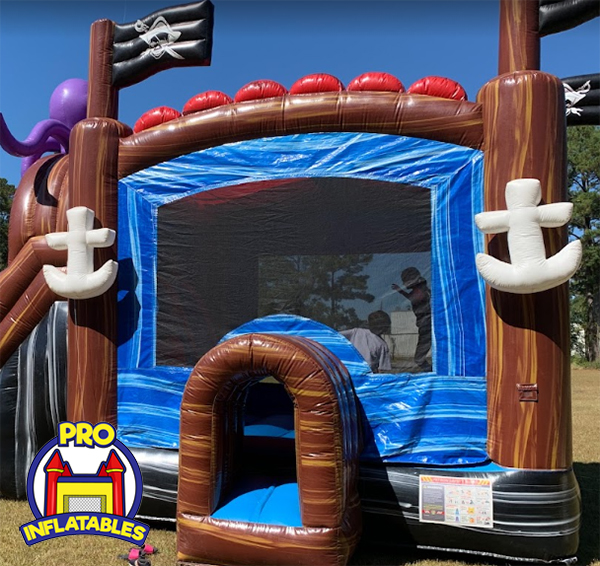 Next, it's time for the secure payment process. Rest easy knowing that your information is as safe as our inflatables are fun. Once your payment is made for the minimum deposit, you're all set! Our friendly team will reach out to confirm your reservation and discuss any specifics about delivery and setup. We're here to ensure that it's easy to rent a bounce house in Mobile AL, and that everything goes off without a hitch, from the moment you book to the last bounce of your event.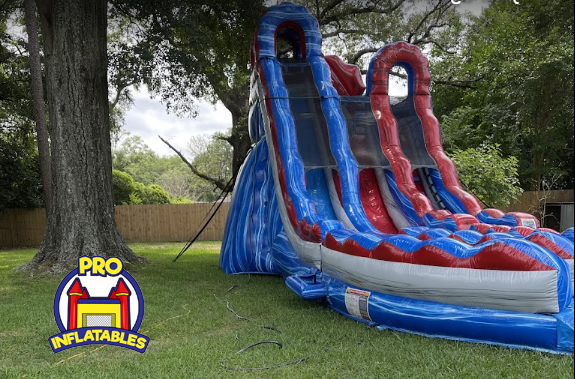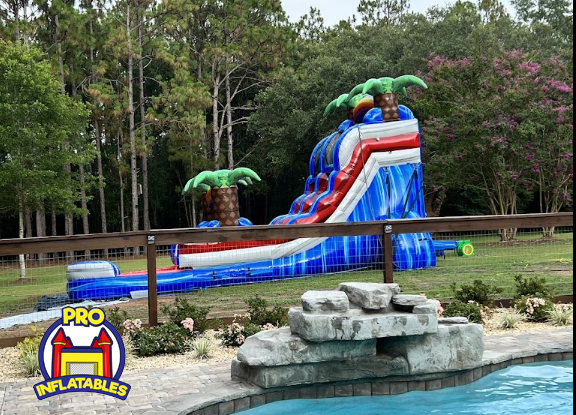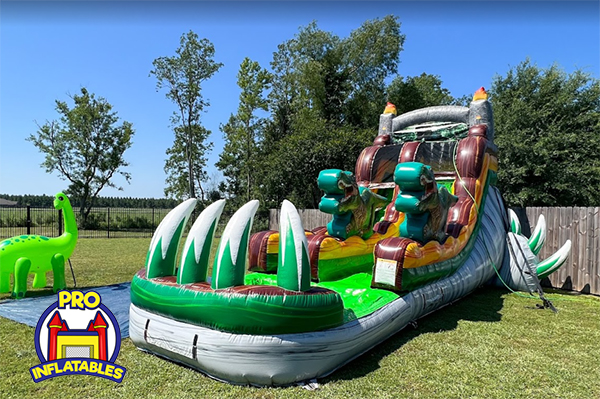 Renting the bounce house Mobile AL Prefers from Pro Inflatables online is as easy as 1-2-3. So why wait? Jump over to our rental page and book today for a party filled with fun and laughter!
We Deliver the Bounce House Rentals Mobile Alabama Loves to Surrounding Areas
At Pro Inflatables, we're proud to deliver the bounce house rentals Mobile Alabama party planners, families, and school administrators prefer. We're not just your friendly neighborhood party heroes. We're also your trusted delivery experts, serving all corners of Mobile and its surrounding areas, including the neighboring cities of Grand Bay, Irvington, Theodore, Semmes, and Saraland.
Our bounce houses have leaped joyously across Mobile County, including the 36688, 36693, 36695, 36615, 36616, 36617, 36618, 36602, 36603, 36604, 36605, 36606, 36607, 36608, and 36609, filling each neighborhood with laughter and merriment. Whether your party is at a local venue, your own backyard, or one of the Mobile County Public School District campuses, you can count on us to bring the fun right to your doorstep.
We've also pitched our playful kingdom in local parks like Medal of Honor Park, Municipal Langan Park, and Mardi Gras Park. Our options for a bounce house rental Mobile, AL can't get enough of blend seamlessly with the natural beauty, offering fun under the Alabama sun. Be sure to add a generator to your order to make sure the fun doesn't stop when hosting events outdoors!
With Pro Inflatables, you can count on professional, punctual, and safe delivery every time. We set up, you step up, and together, we take your event to soaring new heights. So why wait? Browse our website for the #1 bounce house rentals Mobile Alabama has to offer, and let's make your next event a bouncing success!
NOTE: Extra fees may vary depending on how far you are outside our service area.
FAQs About the Bounce House Mobile Alabama Can Trust
Do you have questions about the
bounce house Mobile Alabama
knows and loves? We've got answers! The Pro Inflatables FAQs section is your all-access pass to information heaven. They cover everything from booking and payment to setup and safety. Get in touch with our team today if you need more details by giving us a call at (251) 895-5714!
Q.
What age groups can use the bounce houses?
A.
Our bounce houses are typically safe and entertaining for ages three and up with adult supervision. View the individual age group recommendations for each bounce house by clicking on the individual product. We offer the exciting bounce house Mobile AL kids of all ages can enjoy!
Q.
Do you set up in parks?
A.
Yes, we do! We can set up in parks and other public places. Be sure to add a generator to your cart to ensure endless fun in spaces that do not offer access to power. When you book the #1 bounce house Mobile Alabama can provide from our team, you're getting an all-inclusive party rental experience!
Q.
Can I deflate it overnight?
A.
Yes, you can. Be sure to keep the Mobile AL bounce house away from pets and other animals and re-inflate it on the day of pickup to make it easier for our employees.